Wagner Alternators and Supplies, Inc. was founded in 1975 by Michael Wagner. Wagner Alternators is a recognized leader in the distribution and development of Automotive Electrical Components for alternators and starters in the United States and the world wide market.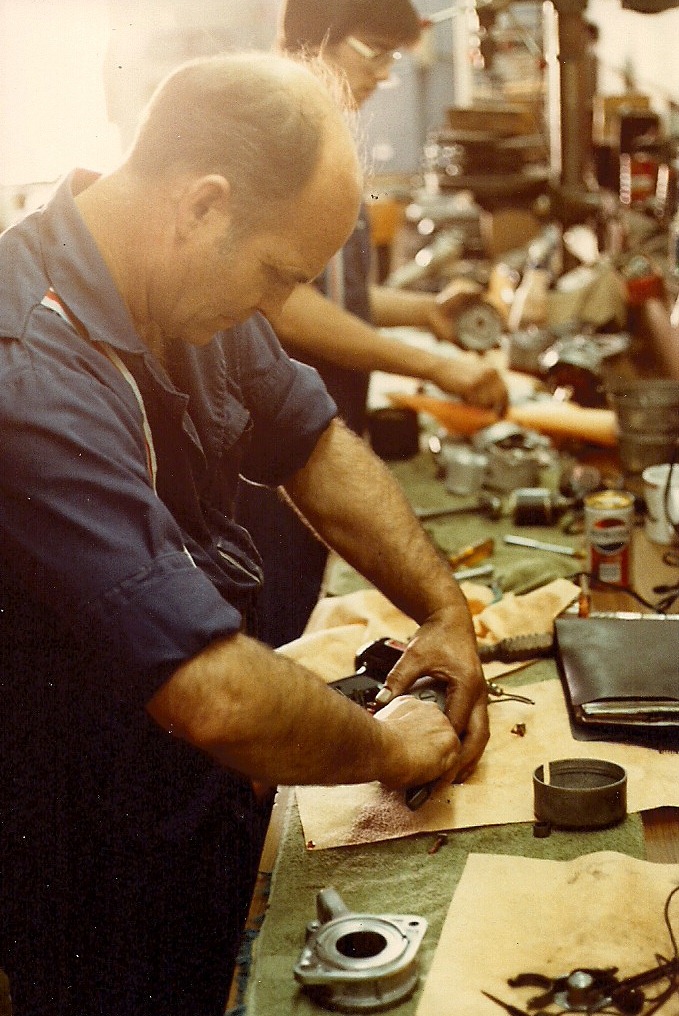 Beginning

Michael Wagner's background in auto electric repair started when he worked both Chrysler and Ford Motor Company as their Master Electrical Technician at local dealerships. Later in his career, he became General Manager of an auto electrical rebuilding shop in Orange County, California. He began rebuilding Ford starters in his garage at home after work, supplying local dealerships with much needed quality units.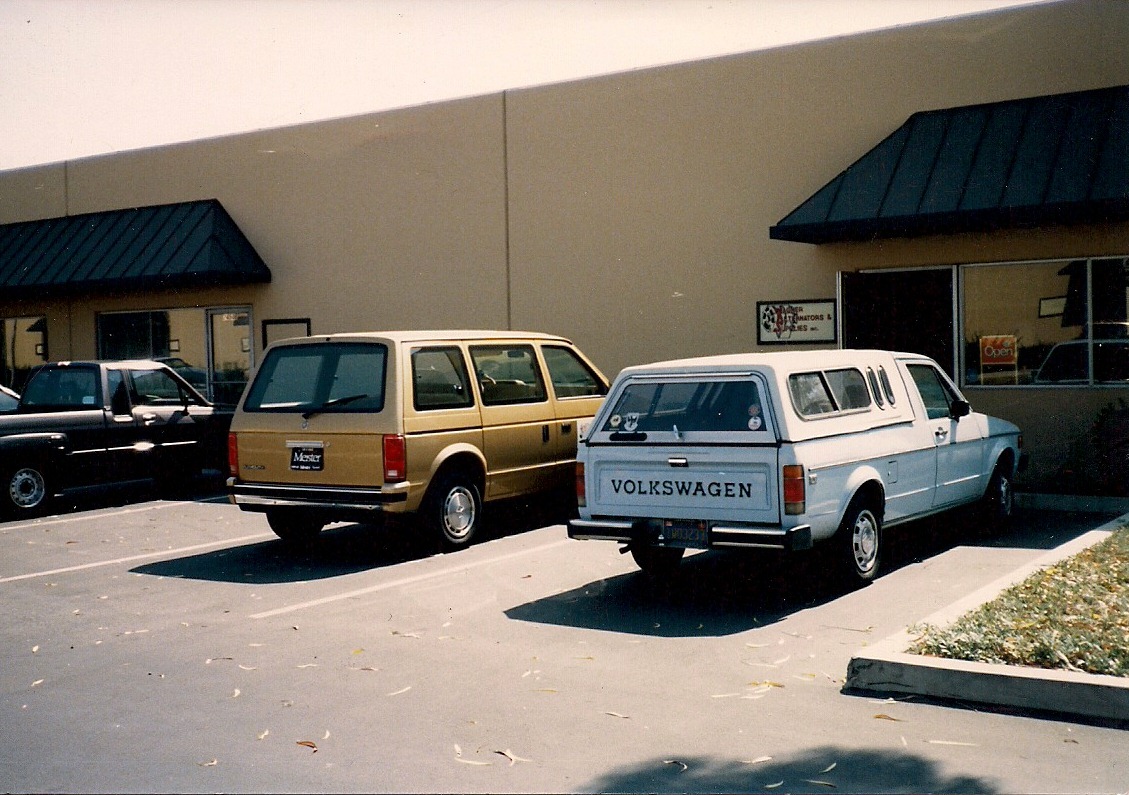 First Move: Orange Warehouse

As the demand for his units grew, Mike began to run out of space at home and decided to make the big step and rent a 1500 sq foot building in Orange, California. Mike's business continued to grow over the years with high demands for foreign units. Wilma, his wife, became involved, driving finished units to different customers and collecting cores to be rebuilt again.

Expansion

Even BMW, Mercedes and Rolls Royce dealerships would bring their cars down for him to repair wiring and charging systems. He would always shake his head and say "There are some great mechanics out there, but lousy electricians". As soon as the word got out that there was someone that could rebuild wiring harnesses and fix electrical problems, especially on old cars, his shop began to have a never ending stream of customers.

Family Partnership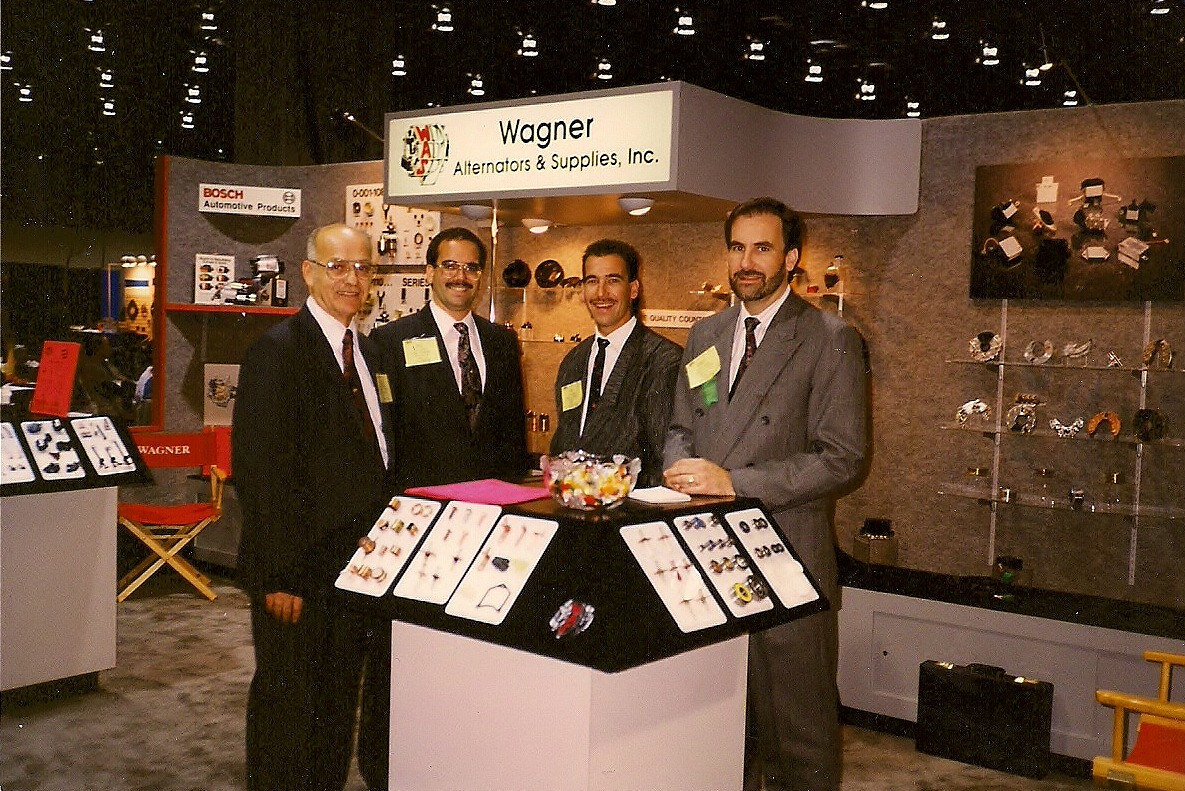 Soon there was so much work to be done, that Mike asked his sons to come and help after school. Rick, his second son, was very interested and always very mechanically inclined. Today, Rick is responsible for Quality Control and New Parts Development. He manages the tech line and loves handling the calls for older, hard to find parts.
Erik, the youngest son, came to offer his help in rebuilding once he began attending high school. Having a passion for working on cars, especially his VW Bug, Erik enjoyed working on the cars and rebuilding. Erik is the Vice President of Wagner Alternators. He focuses on Sales and Domestic Purchasing.
It was in 1980 when his eldest son, Bob, came to offer his assistance in managing the company. Coming from an international banking background, Bob helped to set up distribution of parts and marketing. With this additional business expansion, Wagner's was incorporated in 1981 in Orange, California. Bob serves as the President of Wagner's. He focuses currently on International Sales and Foreign Purchasing.
Foreign Growth
As the business continued to expand, Mike favored specializing in German units. During the 80's, there were many suppliers that Wagner's dealt with, but none that really could supply parts of consistent quality and delivery. Mike discovered a company in Europe called Wehrle and decided to introduce their regulators in his units. Soon, he was purchasing not only for his own needs, but that of other rebuilders in the local area. It was at this moment that Mike and Bob decided to begin importing and warehousing of parts.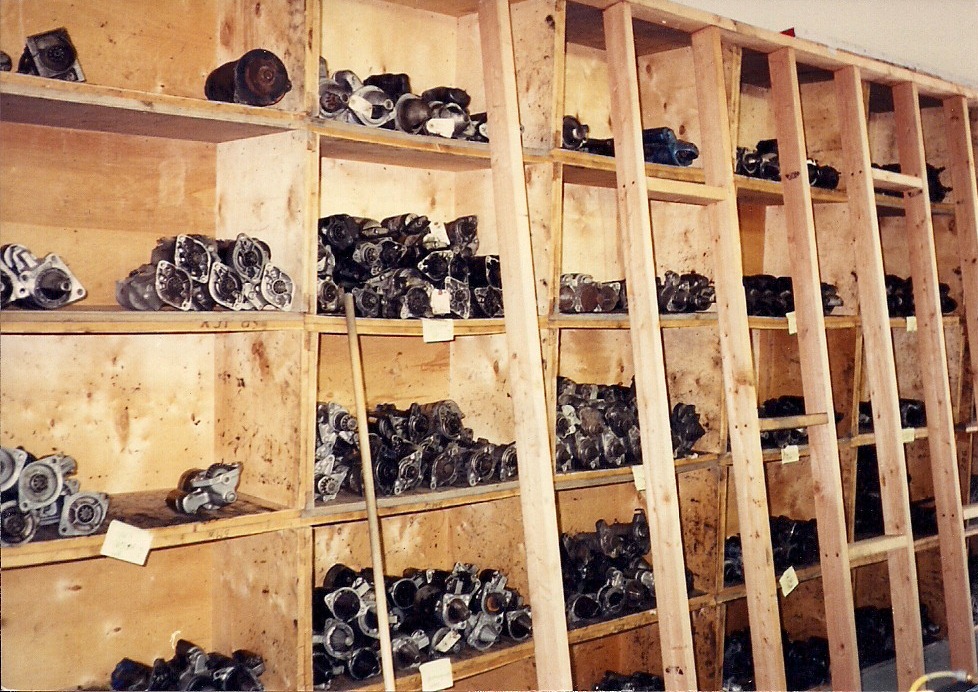 Warehouse
Room became scarce for all the shelving needed for the parts and units, especially as more cars came for servicing. So in 1984, Mike decided to expand the business by renting the next unit/suite and cutting out a doorway between the two buildings. Now with 3000' feet, there was plenty of room for expansion. Little did he realize what this expansion would do for his business.
Second Move: Chino Warehouse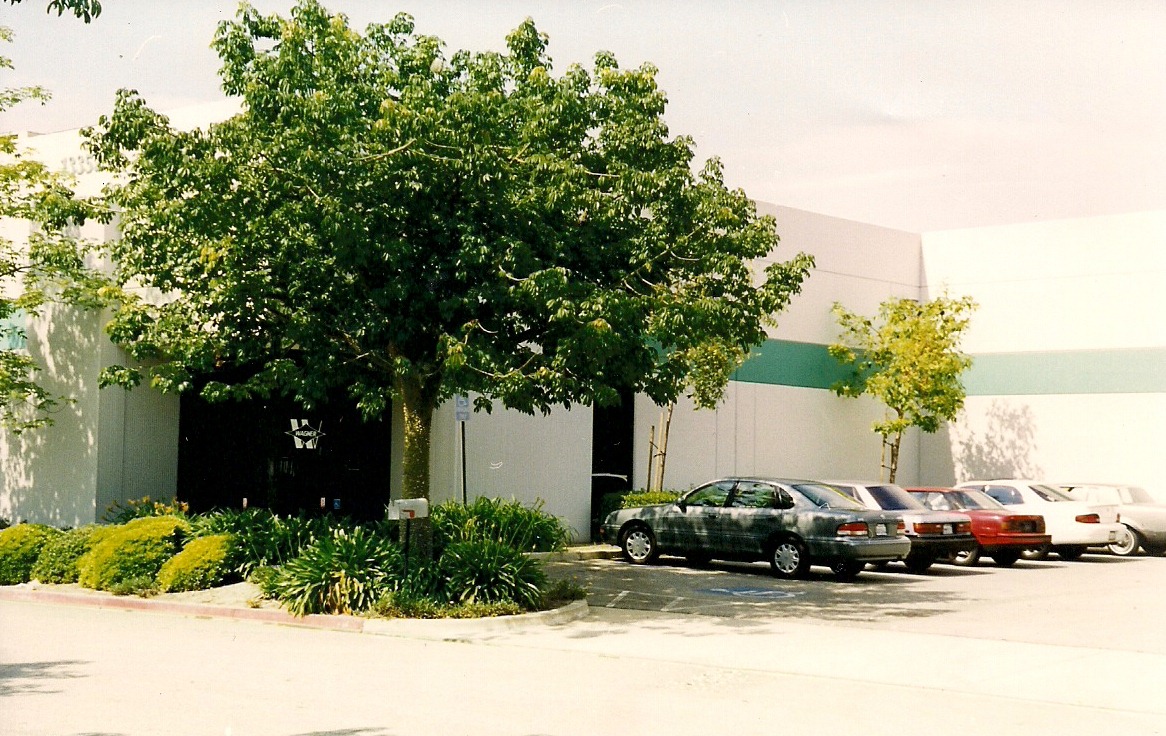 Customers respected Wagner's for their overall quality and service, so by 1995, they moved from their leased buildings in Orange, CA and purchased a large 12,000 square foot distribution warehouse in Chino, California. This current facility houses Wagner's Corporate Offices and distribution warehouse. With over 5000 components parts and 400 Valeo unit numbers, Wagner's has continued to supply the industry with many hard to find products. Today, Wagner's sells its electrical components worldwide. Their customer base ranges not only nationally in the U.S., but reaches to 24 different countries.
As USA Master Distributor for Valeo, Wagner has played a key role in product and component availability for many years. The business grew tremendously over the past few years in the US and now Wagner's carries over 400 different OE units in stock. Wagner's continues to Distribute for CARGO, TADITEL, DENSO, MAHLE, BOSCH, LITENS, ZM, ZEN, Regitar, MK ECS and Schunk.
Catalog
To keep catalogs up to date, the company now makes them available on their web via PDF downloads. Wagner's has a Bill of Material parts-lookup program called VISIONS. This web based program allows rebuilders to search OE part numbers, Lester numbers or industry standard numbers, and get a bill of materials of what Wagner's carries in their line. Rick Wagner, the technical director of Wagner's has worked on this program for many years and feels that it's one of the best in the industry. It shows pictures, gives technical information regarding that part number and other valuable information. With the expansion of the internet and data technology, reaching across the world has gotten easier.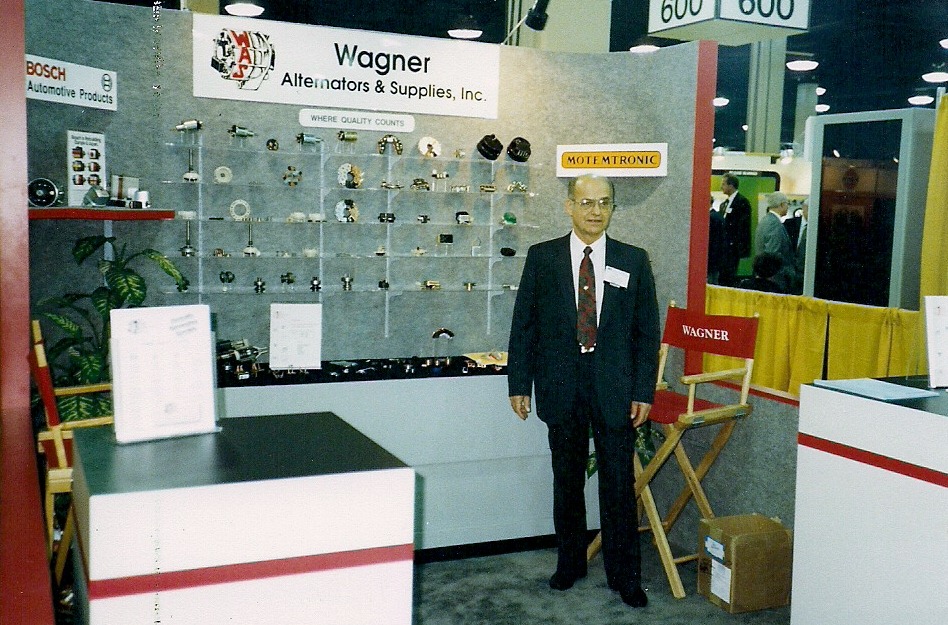 End of an Era
The founder of Wagner Alternators and Supplies Inc., Mike Wagner, passed away February 17, 2001. Michael's guidance and inspiration can still be felt at Wagner Alternator in their quest for excellence. Michael touched the lives of many and will be deeply missed not only in the industry, but the world as well.

Shipping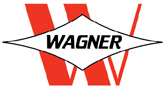 Shipping costs have always been very volatile over the years; however Wagner contracted early on with major carries for quotes that benefit not only the company, but their customers. This included UPS, FedEx, and major LTL carriers. Now, customers enjoy savings up to 60% over UPS next day air and shipments in 3 days to our east coast customers cost the same as ground.
Mission Statement
It is the mission of Wagner Alternators & Supplies Inc. to develop and maintain quality electrical components at competitive prices. We are committed to providing our customers with excellent customer service, knowledgeable staff, and products that ensure the continued success of the industry. Wagner Alternators is dedicated to Helping You to Rebuild Tomorrow's World.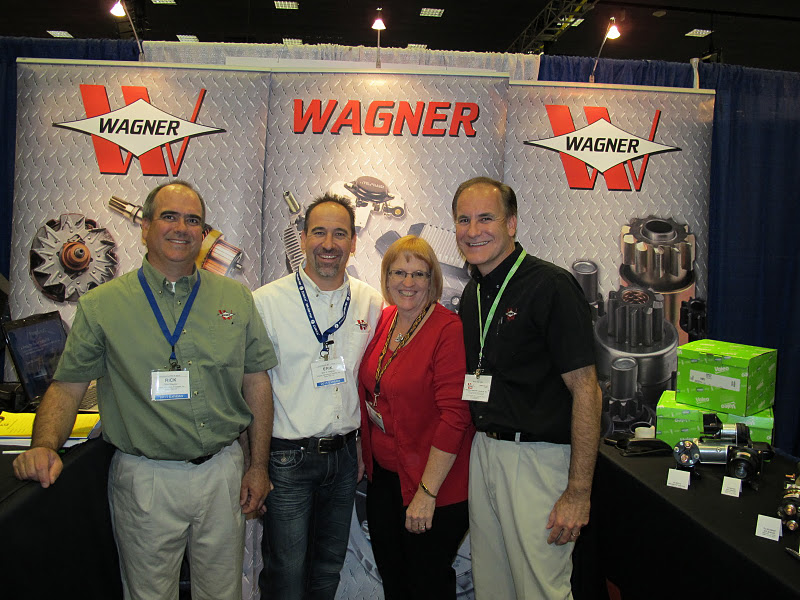 Continued Growth

The success of any business relies heavily on its customers, and to that Wagner's is very thankful. We look forward to serving you for the next 45 years.